25 Best Science Fiction Shows on Hulu to Watch in 2023
What are the best Science Fiction shows on Hulu? Hulu's popularity is plausible; with its growing library, you can find any genre of the show.
Whether you enjoy excellent time travel or alien attack, Streaming shows from popular franchises like Marvel runaways and Star trek or animated science fiction shows originally produced by Hulu are like solar opposites. Here are the best science fiction shows on Hulu to binge-watch.
---
How to Watch Best Science Fiction Series on Hulu in 2023
Subscribe to ExpressVPN and install its application.
Login and connect with a US server.
Visit Hulu App/website and start streaming.
---
25 Best Science Fiction Shows on Hulu
---
1. Dollhouse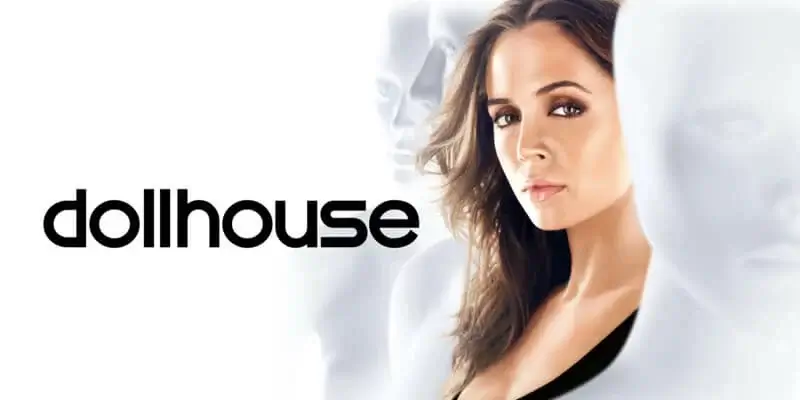 Dollhouse is an American Psychological – sci-fi show on Hulu. Created by Joss Whedon, the show stars Eliza Dushku as Echo, a doll. The Dolls are a part of the facility that is called Dollhouse, pursued by wealthy people who require dolls for different jobs. From playing out romantic affairs to life-threatening criminal engagement, the dolls exist in a child-like mental state with their memories and personalities wiped away. While all of them are like this, Echo is unique.
Having gone through memory and personal wipe, she still has a small amount of memory and with time grows and becomes the first self-aware doll in the dollhouse. With employees questioning their moral and ethical standing and an agent who has grown obsessed with the dollhouse the science fiction show has many layers of excitement.
---
2. The X-Files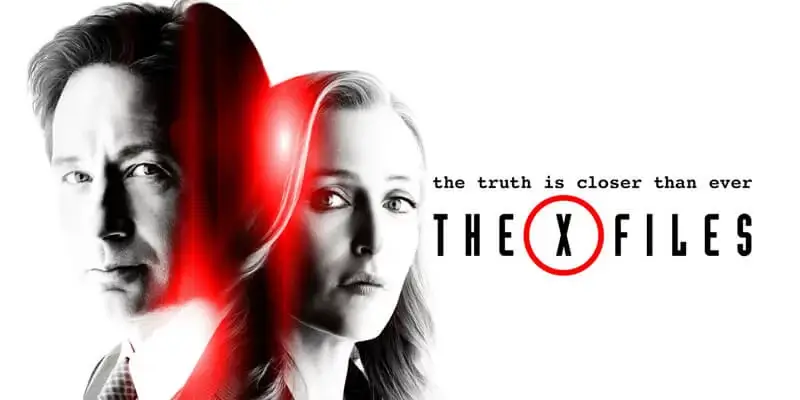 X-File is an American Science fiction show, created by Chris Carter. Starring David Duchovny as Fox Mulder and Gillian Anderson as Dana Scully the show follows the FBI agents who investigate the cases from X-files. X-files are a merged number of cases that wrap around the phenomena of paranormal entities and extraterrestrial beings. After overcoming their trust issues, the agents figure out a bigger plot involving the government and their need to keep the existence of aliens a secret.
---
3. Better off Ted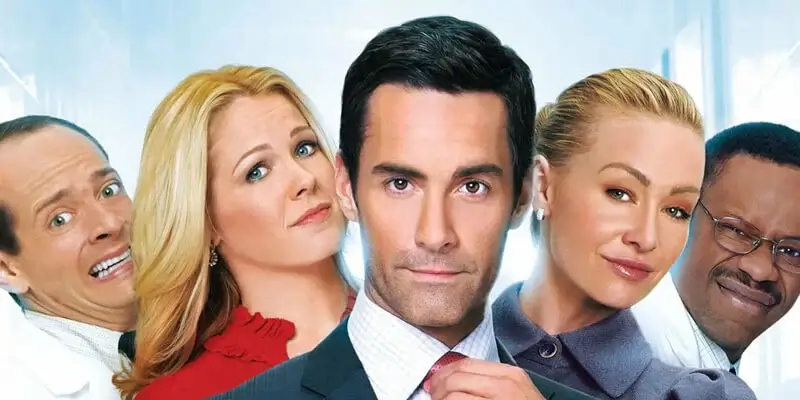 Better off ted is an American Satirical, Sci-fi sitcom. Created by Victor Fresco the show stars Jay Harrington as Ted Crisp and Portia de Rossi. Ted is the head of research at Veridian Dynamics. The evil corporation has no work ethic and tests its employees. By twisting the truth and molding things in their favor to reach their goal. From freezing their employees in the cryonics chambers to growing cowless beef the show is a comedic science fiction show.
---
4. 12 Monkeys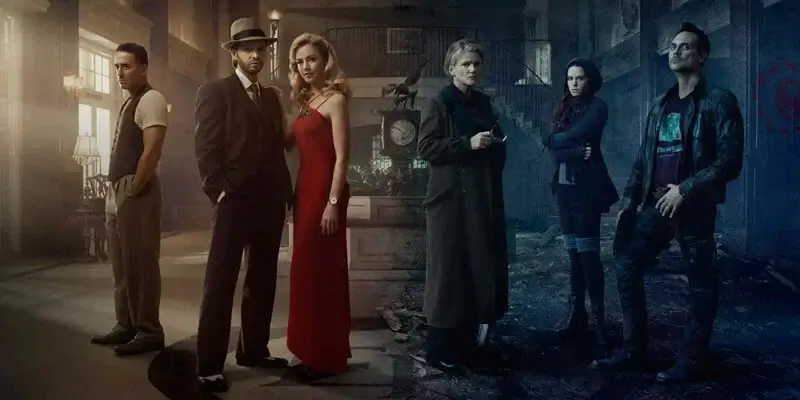 12 Monkey is an adaptation of the film 12 monkeys. Created by Travis Fickett, and Terry Matalas the American science fiction show stars Aaron Stanford as James Cole. The show follows the journey of James on his time-travel 33 years back in time. From 2043 to the year 2015, accompanied by scientist Katarina Jones. Going back in time to halt the spread of a virus that spread and killed humanity. In order to cut the spread, they need to kill the 'Army of 12 monkeys' who spread the virus.
---
5. The Last Man on Earth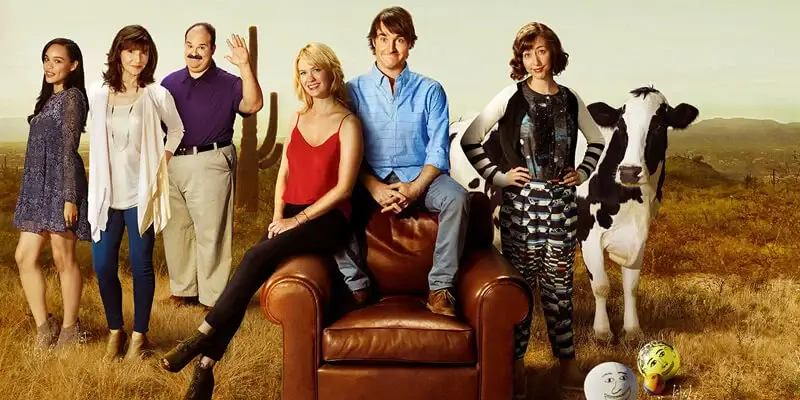 Created by Will Forte, the last man on Earth is a post-apocalyptic science fiction show. The show follows Phil Miller (Will Forte) who is the only human survivor after the virus killed off the human race. After the deadly virus, the low-on-life banker Phill is left as the only person in Tucson Arizona. On his journey to end his life he runs into another survivor and they decide to repopulate the world. Joining in with more and more survivors the journey follows carol and Phil and their journey around the world.
---
6. Smallville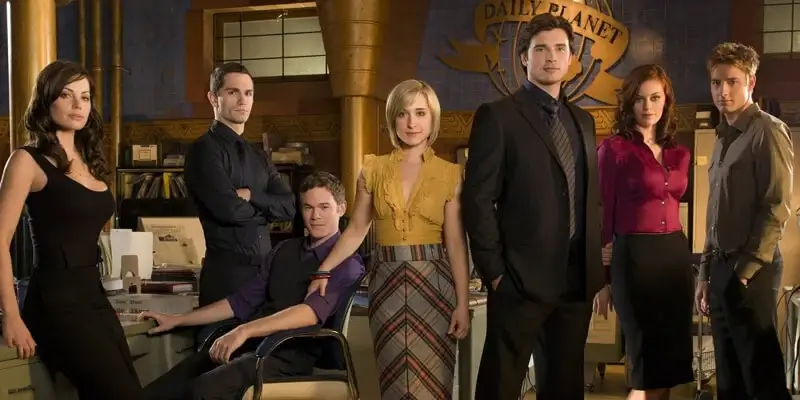 Smallville is an American superhero sci-fi show. Created and written by Alfred Gough and Miles Millar. Starring Tom welling and Kristin Kreuk as Lana and Clark Kent. The show is based on the DC superhero, superman. Clark is the adopted son of Martha and Jonathan Kent. While Clark and Lana are striking a friendship, Clark can't get close to her because of the Kryptonite necklace she wears. Trying to power through his alien powers and hide his identity his main goal is to stop the evil that lurks in the streets.
---
7. People of Earth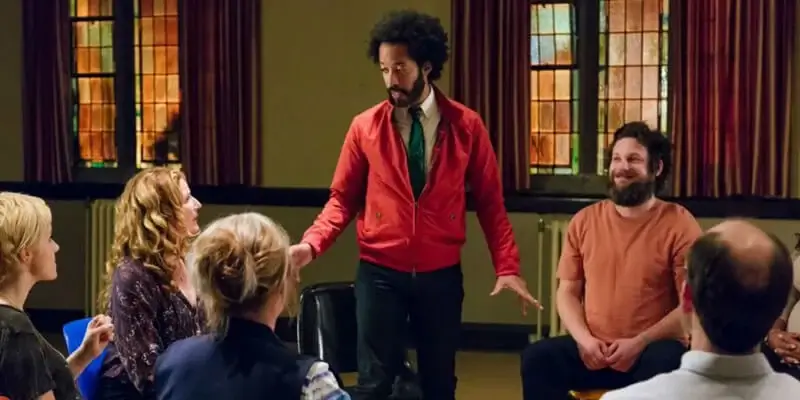 Created by David Jenkins, people of Earth is an American Science-fiction Comedy. Starring Ozzie Graham (Wyatt Cenac) as a journalist who journeys to Beacon, New York. In hopes of meeting a support group called 'starcrossed'. A group with people who have had a personal alien encounter. upon reaching he beings to suspect something with many faces. In attempts to collect more information and collecting more details on starcrossed. With nothing as it seems Ozzie Graham must make sure to keep out of danger.
---
8. Terminator: The Sarah Connor Chronicles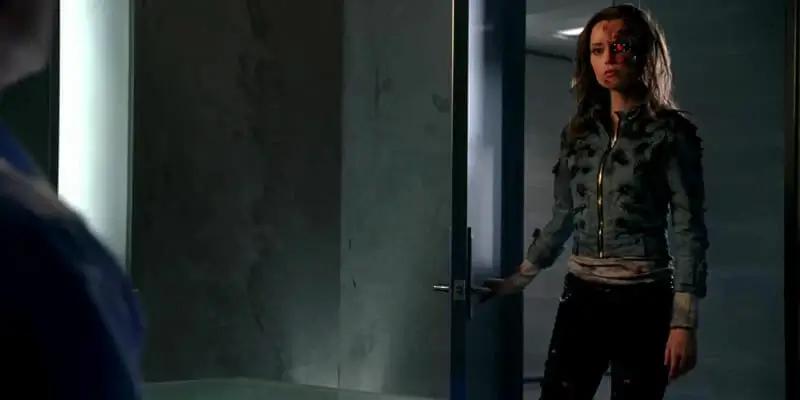 An adaptation of terminator 2: judgment day. The American science fiction show follows Sarah and Conner after their misunderstanding that judgment day was averted. While they thought that they existed in danger they soon come to realize that the judgment day was actually postponed to 2011, and they are under threat while more enemies from the future come into their timeline.
---
9. Orville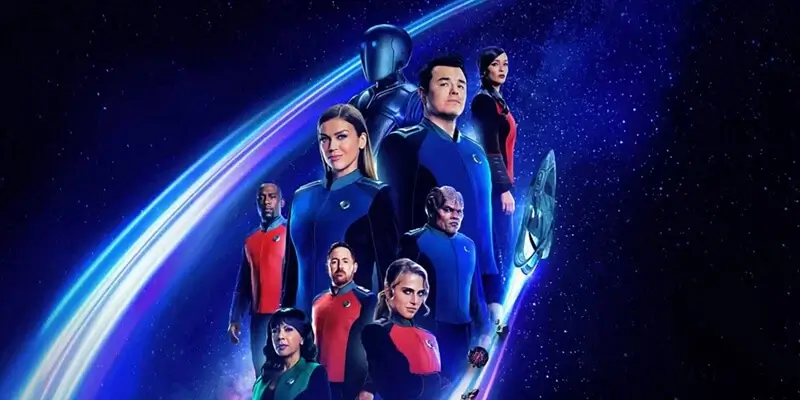 Inspired by the star trek franchise comes the American science fiction show, Orville. The comedy show is created by Seth MacFarlane. When a new weapon threatens to end Kaylon, a political alliance could perhaps flip the fate of the galactic universe. With even more space battles, weapons, and betrayals, Orville is a pleasing watch for a star trek fan. set 400 years in the future where the crew of U.S.S Orville unfolds the mystery of the galaxies.
---
10. Firefly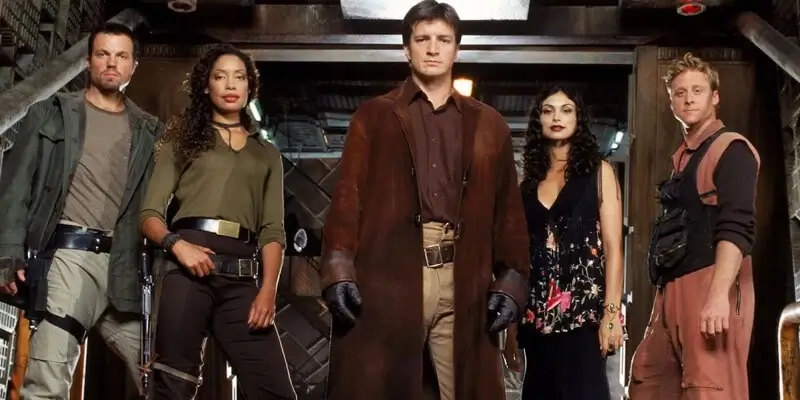 Produced by Ben Edlund, Firefly is an American space drama series. The show follows the life of Malcolm and river 500 years in the future from today. After the end of the space civil war, the crew members of a space transport spaceship struggle to survive. Ready to take on any job to provide and put bread on the table, the crew comes face to face with multiple challenges life-threatening and others.
---
11. Futurama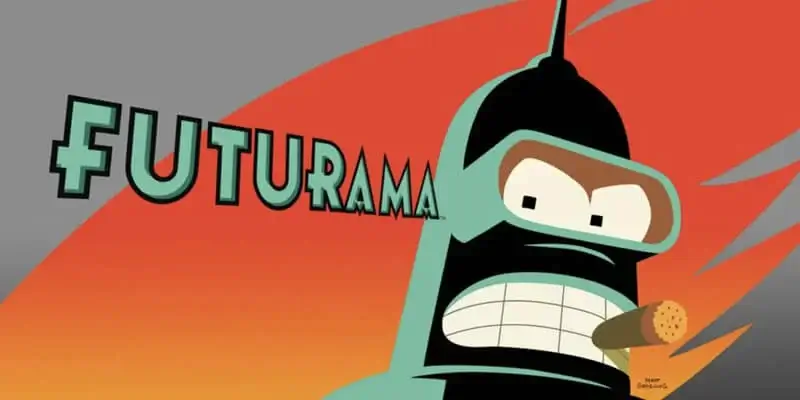 Futurama is an American animated sci-fi show on Hulu. Created by Matt Groening the 1999 show was ahead of its time. The show follows Fry and his exploration of the future. Frozen in time accidentally by cryopreservation fry wakes up 1000 years into the future. The normal pizza guy is found baffled by the changes and development he wakes up to.
With having experience only in delivery, he takes up an intergalactic cargo delivery job owned by a scientist. Fry along with crew members Capt. Leela, accountant Hermes, intern Amy, obnoxious robot Bender and Lobsterlike Moocher "Dr." Zoidberg, explores and perceives the world of the future.
---
12. Lost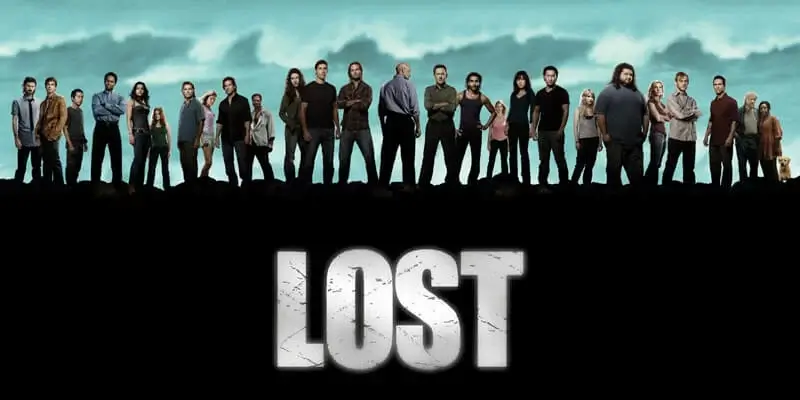 Lost is an American Sci-fi show on Hulu. Created by Jeffrey Lieber; J. J. Abrams; Damon Lindelof in 2004 the show ran for 6 seasons. Following the life of passengers after the plane crash. Finding themselves stranded in unknown land the passengers break away barriers to help each other. Amongst the bonding and the mayhem they soon realize that they aren't the only being on this remote land, supernatural beings also lurk on the horizon.
---
13. Rick and Morty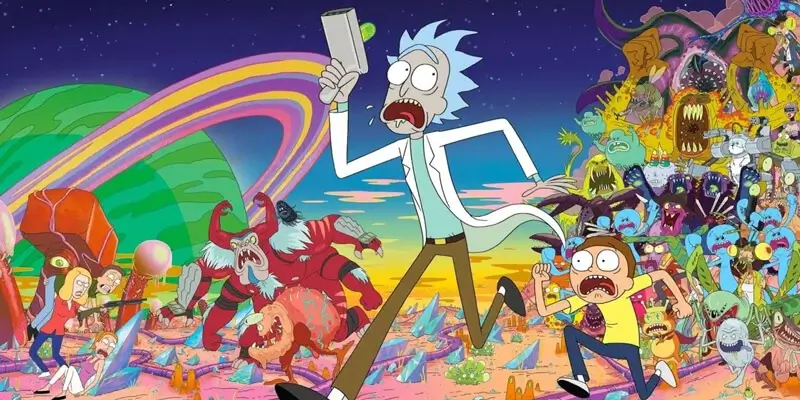 Rick and Morty is an American science-fiction animated show. The show follows the life of Morty and his family when his grandfather decides to stay with them for a while. Created by Justin Roiland and Dan Harmon the adult sitcom ventures out into many galaxies. The alcoholic grandfather Rick, teams up with his grandson Morty to take adventures into space.
---
14. The Strain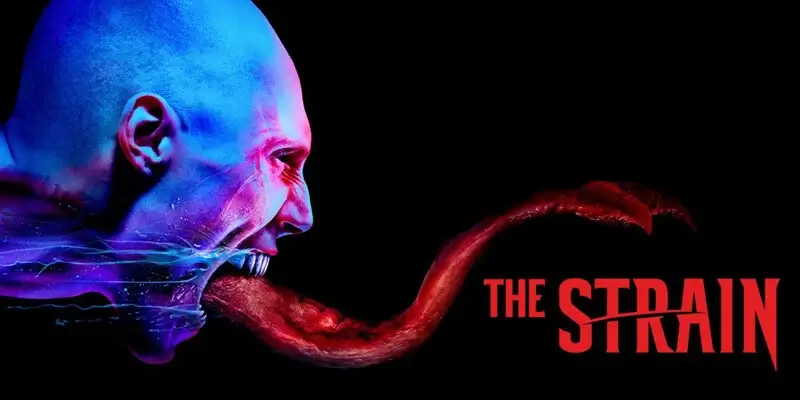 Created by Guillermo del Toro, and Chuck Hogan, the American horror sci-fi show on Hulu. The 2017 show stars Corey Stoll, David Bradley, and Mía Maestro. Dr. Ephraim Goodweather is the head of CDC in New York. When his team unfolds traces of an ancient virus in the corpse of the passengers found dead in a plane crash what they didn't want was for it to spread. In a war to keep the human race safe, they must fight this virus with traces of Vampirism.
---
15. Deadbeat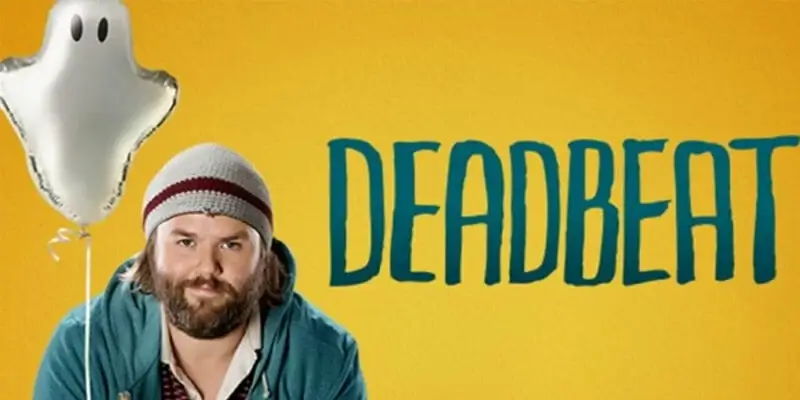 Deadbeat is an American supernatural/ Sci-fi drama created by Cody Heller and Brett Konner. The show follows the life of Pac, who gives his body up to be hired as a medium. Pac lives his life procrastinating and helping ghosts find peace so they can move on to the eternal resting place. With help from his Drug dealer, Pac tries to help the ghost while his rival, Camomile tries to act as a fake medium and harm people while they try to communicate with ghosts.
---
16. Stargate Atlantis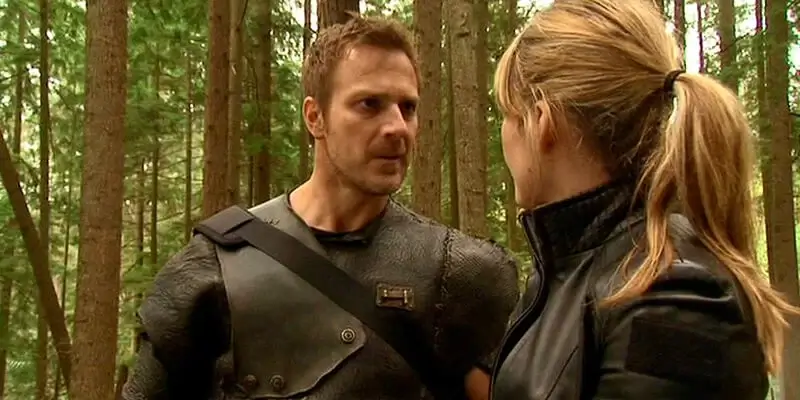 Stargate is an American military science fiction show on Hulu. Created by Brad Wright, and Robert C. Cooper the show follows the life of Major John Sheppard who, with his team set out to explore other planets in the Pegasus galaxy. Using Stargate, a device made by a super-race of humans called the Ancients. Set on the planet of Lantea. When the city was abandoned by the Ancients after a plague-infested the milky way. Seeding life on their fleeing attempt to Pegasus. They seeded life on Earth too.
---
17. Devs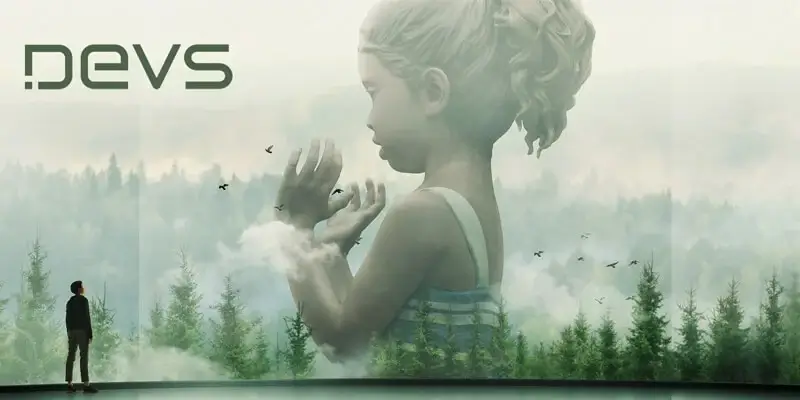 Created by Alex Garland, Devs follow the life of Lily Chan. Lily Chan is a computer engineer out to unfold the mystery behind the bizarre disappearance of her boyfriend. When she lands a job at Amaya computing firm she finds solid proof to suspect that the company has its hands behind the disappearance. Following her suspicion, she trails to investigate the involvement of the CEO and his firm.
---
18. Sliders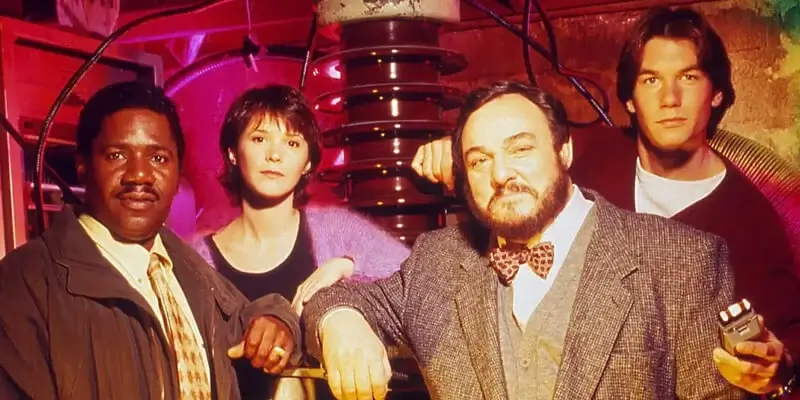 Sliders is an American science fiction show aired between 1995 to 2000. The show was created by Tracy Tormé, and Robert K. Weiss and ran for 88 episodes. Titulars are a group of people who can slide between different parallel universes. With the whole group sliding into one dimension, however, they can return back.
With the malfunctioning of the tracker, they are unable to return home due to the loss of coordinates however they can open a vortex every time the timer ends and slide into a different dimension. While they wait for the tracker to be fixed they explore and roam the land of that dimension spending minutes to months in the same place.
---
19. Helix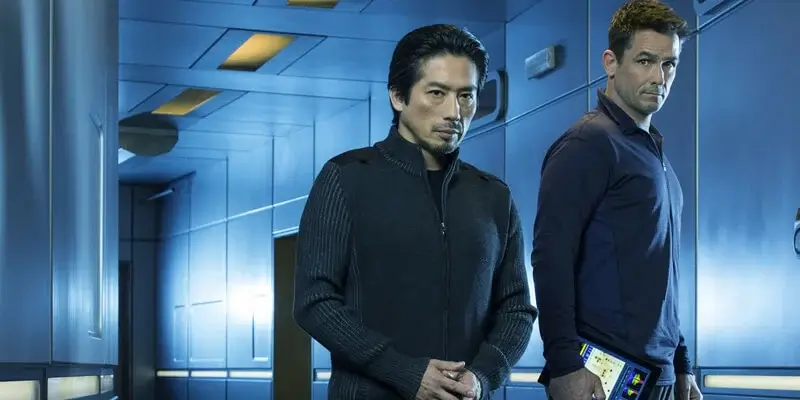 Created by Cameron Porsandeh, Helix is an American science fiction show. The show ran for 2 seasons with 24 episodes spread out. Following the investigative journey of the Center for Disease Control medical team. When an outburst of disease drives them to enter the Arctic research lab they discover an even more horrifying secret research that jeopardizes the human race and its existence.
---
20. Manifest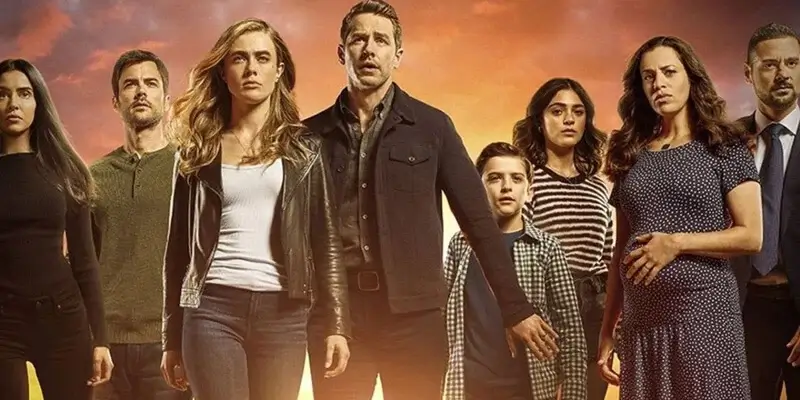 Created by Jeff Rake, Manifest is an American science fiction show on Hulu. following the life and struggles of 191 passengers on flight 828. When plane 828 from Jamaica to New York returns back after years, they soon realize that where they haven't aged a day the world has moved on several years after presuming them dead. While they try to renter society the passengers are also connected by what they call 'the calling'.
---
21. Freakish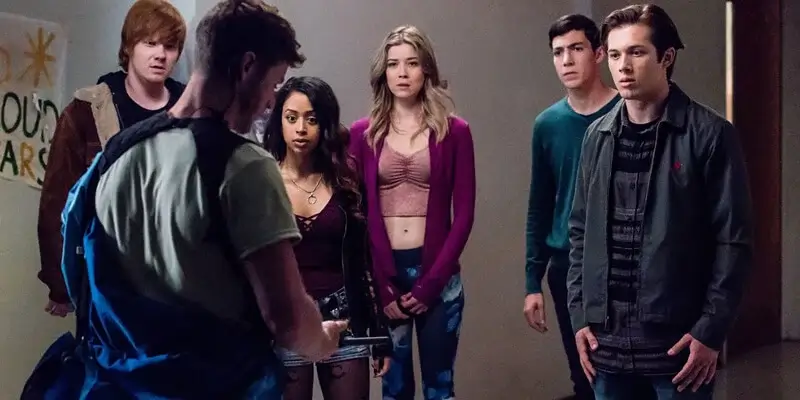 Freakish is an American sci-fi horror show, directed by Ross Heath, and Chris John Livermore. Freakish is an original Hulu-produced show. When a chemical plant explodes in the city the students in detention at Kent high school are trapped while inside. With the outside being dangerous and predatory mutants roaming the streets they must get to the safe zone, collecting other survivors with them. Trapped inside for who knows how long they must fight to keep the institution safe as long as they can.
---
22. Dani Who?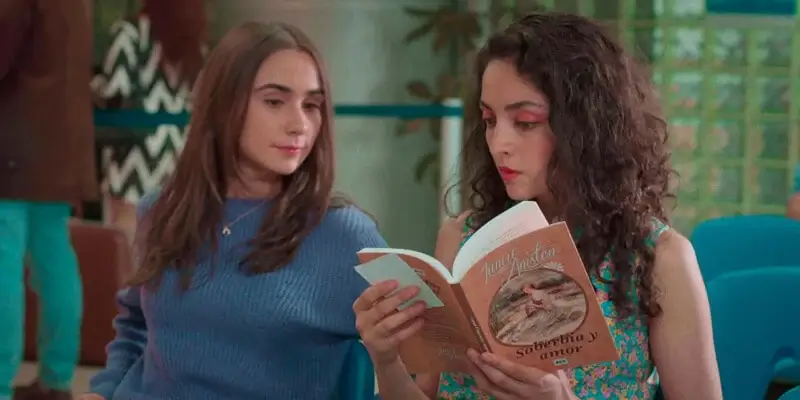 Dani is a Mexican sci-fi drama serial. The 2019 show was produced by Argos Comunicación. When Dani goes missing in the fictional town of San Gregorio Mexico, her classmates and friends set out to investigate the sudden disappearance of the girl. Starring Julia Urbini, Geraldine Galván, Lucía Tinajero, Yoshira Escárrega, and Meraqui Pradis.
---
23. Marvel's Daredevil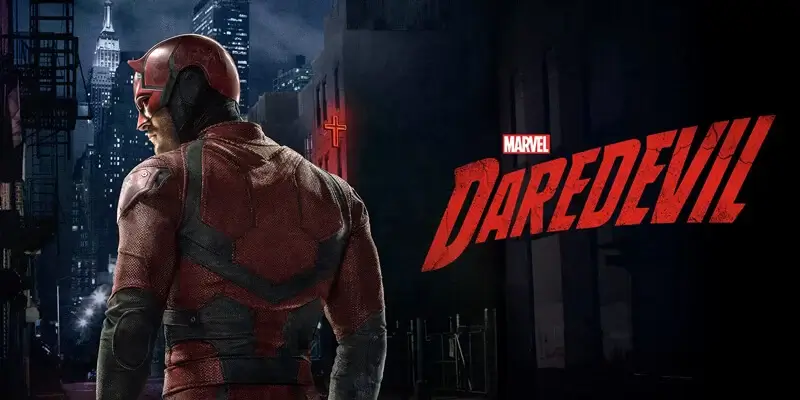 Marvel Daredevil is a science fiction American show from the Marvel universe franchise. Bringing into motion another great superhero. Daredevil was produced by Kati Johnston and created by Drew Gaddard. Matt Murdock has been blind since childhood, but his visual impairment doesn't stop him from fighting bad guys in court as a lawyer and on the streets of hell kitchen by night. Putting on his mask to fight bad guys in his neighborhood as he tries to maintain peace.
---
24. The First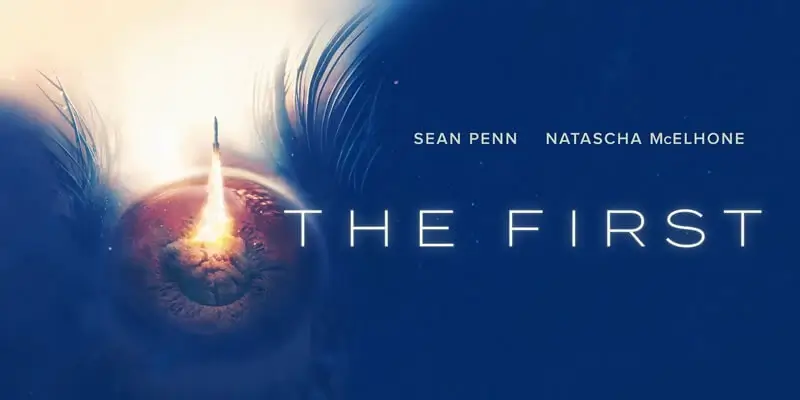 The first is an American space show. Created by Beau Willimon the show was originally produced for Hulu. When a team of astronauts set out to explore the red planet they come face to face with many challenges. While the team tries to overcome many obstacles to create a colony of humans and complete the interplanetary colonization from Earth to Mars.
---
25. Fantasy Island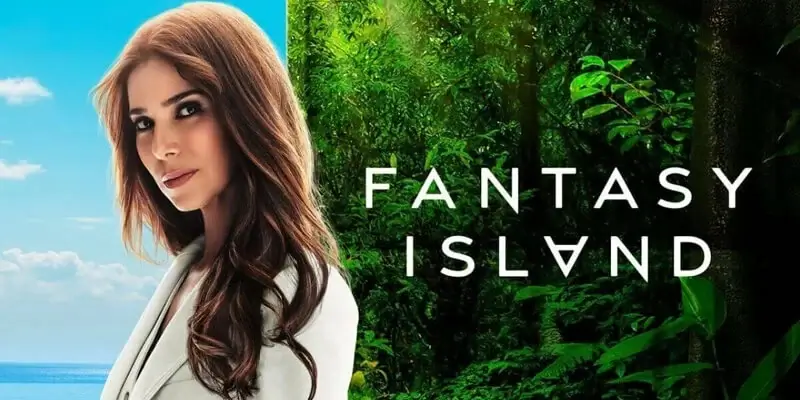 Hosted Elena Roarke is a descendant of Mr. Roarke from the original program. The program is a continuation of the show from 1977 to 1948. Fantasy Island is a magical place where the dreams and wishes of people come true. The show follows the invitations to guest stars who come in to have their dream turned to reality, however mostly those dreams turn into their worst nightmares at times.
---
With Hulu's wide collection of science fiction shows, you can pick from however, Hulu is only available in America, and to bypass its geo-restriction you will need a VPN like ExpressVPN.
Here is how you can watch science fiction shows on Hulu outside of America.
---
Wrapping it up!
Time-travel, superhero, or alien mysteries, Hulu's library has something for everyone. With the best collection of science fiction shows. We highly recommend these 25 titles for you to binge-watch the next time you scroll your Hulu library using easy Hulu Tips and Tricks. If you still don't have a Hulu subscription what are you waiting for? It's only $3 for an endless collection of shows to watch.
---
Read More: