25 Best Animated Shows on Hulu for All Ages [December 2023]
What are the best animated shows on Hulu? Hulu has a wide range of adult and kids' animated shows along with original animated shows of Hulu too. With Adult humor and dark comedies, Hulu has many new shows like the north pole or light-hearted family comedies like, We bare bears.
With a vast library of animated shows to offer, here is our list of the 25 best shows you should cross off your list.
---
How to Watch Best Animated Shows on Hulu in 2023
Subscribe to ExpressVPN and install its application.
Login and connect with a US server.
Visit Hulu App/website and start streaming.
---
25 Best Animated Shows on Hulu
---
1. Solar Opposite
IMDB: 8 /10
Genre: Comedy
Seasons: 02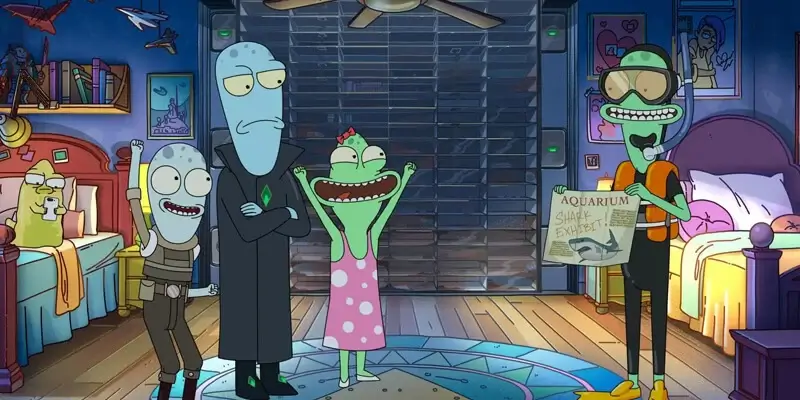 Solar opposites is a Hulu original animated show. When a family from another planet takes refuge in America. They settle to figure out if they think that the Earth is worth living on or not. Doing things that the Earth beings do, like dinner parties, they try to weigh the pros and cons.
---
2. American Dad
IMDB: 7.4/10
Genre: Comedy
Seasons: 18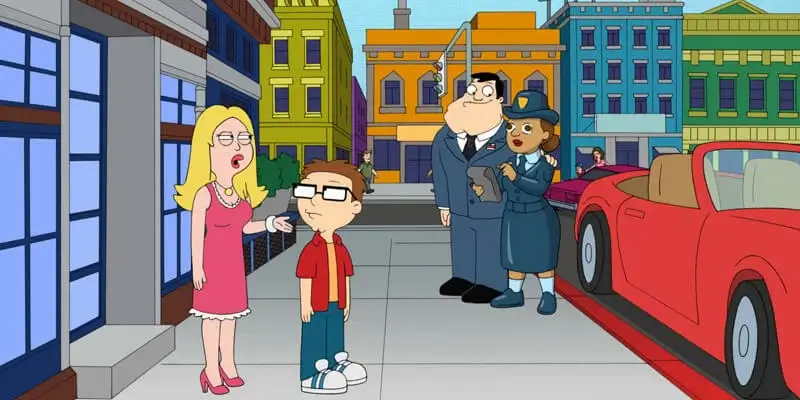 American dad is an adult animated show on Hulu following the life of Smith and his peculiar family. A goldfish with the mind of a German football player, a trophy wife, an alien, and his two children. A daughter and a son. Where smith himself is a great dad, a breadwinner, it's together where they are in trouble.
---
3. Brickleberry
IMDB: 7.3/10
Genre: Adventure/ Comedy
Seasons: 03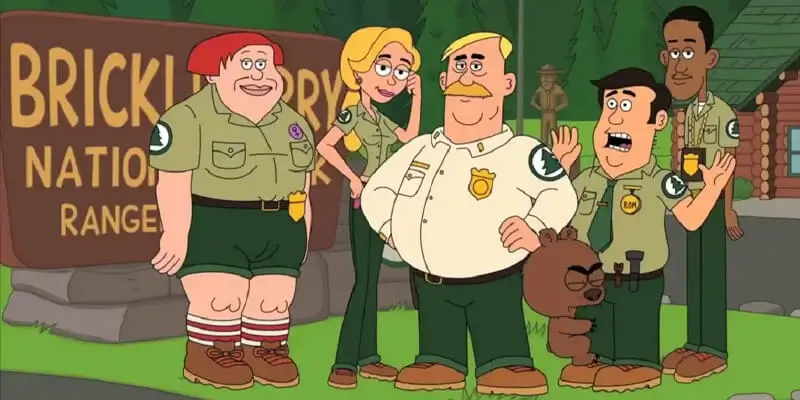 Brickleberry park is reaching its closing date. The only way to savor this park is if the worker pulls themselves together. With a transferred ranger from Yellowstone park, everyone is threatened. Will the park stand the enemies that have formed?
---
4. Family Guy
IMDB: 8.2 /10
Genre: Family Comedy
Seasons: 20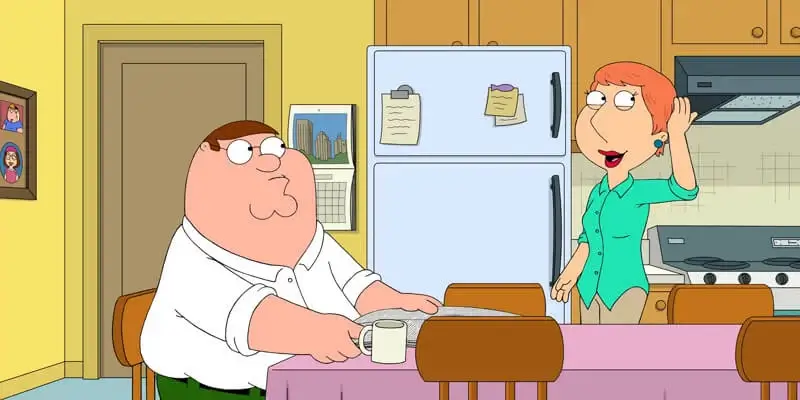 Peter Griffin and his family of 4 find themselves in some hilarious situations in the show. A devilish baby, a talking dog, his wife, and two adult children. Family guy is a running adult animated show on Hulu with new seasons.
---
5. Fugget About It
IMDB: 6.8/10
Genre: Adult Comedy
Seasons: 03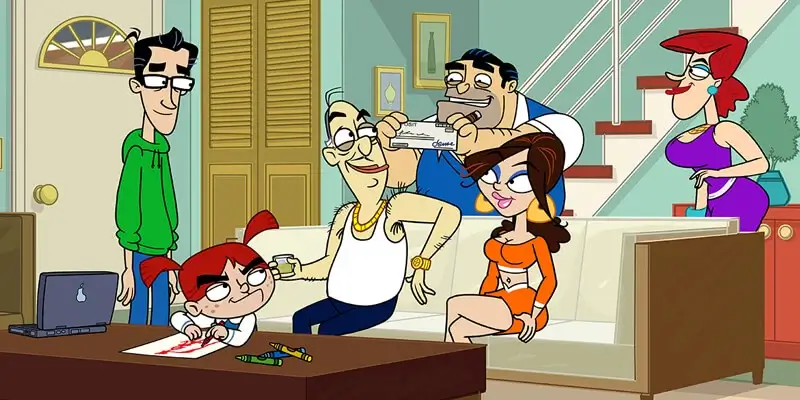 When the family of a powerful mob leader is displaced into a city where he can't have a way. They must complete their sentence ad move out of the town where nothing ever happens.
---
6. Mother up
IMDB: 5.3/10
Genre: Comedy
Seasons: 01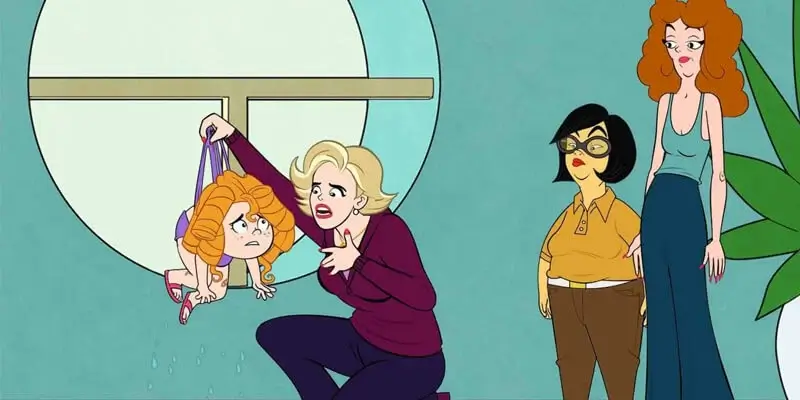 Rudi Wilson was living her dream life before she had kids. Leaving behind her lavish apartment in Manhattan and suburban areas. The former music exec must fight her way to motherhood and the challenges it comes with.
---
7. Little Kenny
IMDB: 6.8/10
Genre: Comedy
Seasons: 01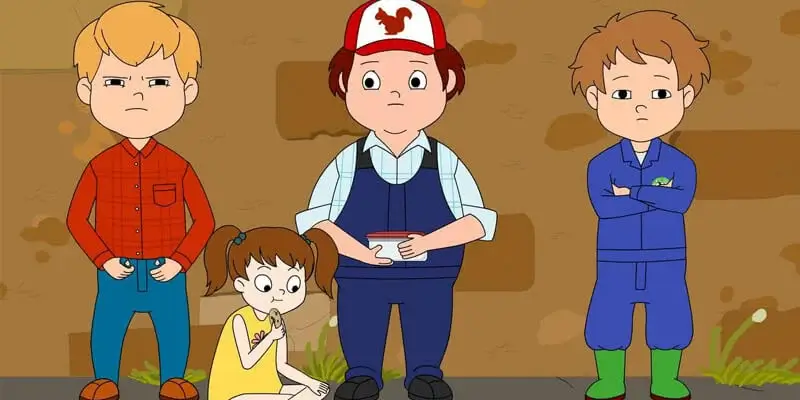 A prequel to Hicks and his friends from his school. Letter Kenny is a school overcrowded with children. With over 500 students in the school, the show sets the theme of how hicks sparked his friendship in the school playground after they stood up for him.
---
8. The Dating Guy
IMDB: 4.5/10
Genre: Rom-com
Seasons: 02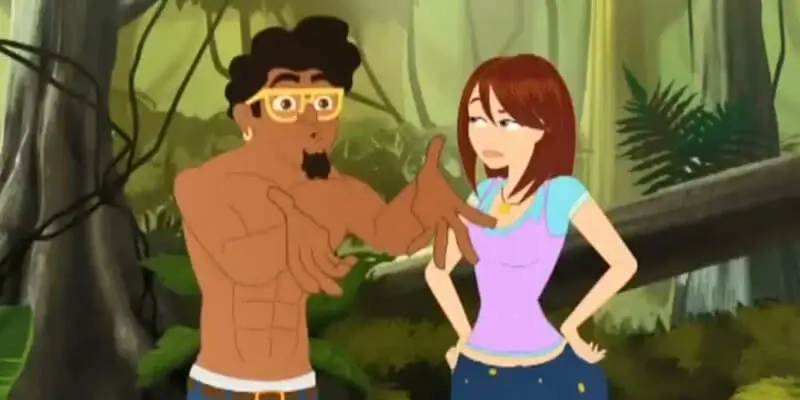 Dating in today's world is not easy. Covering the life of 4 friends, Mark, Woody, V.J, and Sam. out of school and struggling to survive on their non-existing bank balance all the while being desperate to find love.
---
9. Bless the Harts
IMDB: 5.5/10
Genre: Family Comedy
Seasons: 02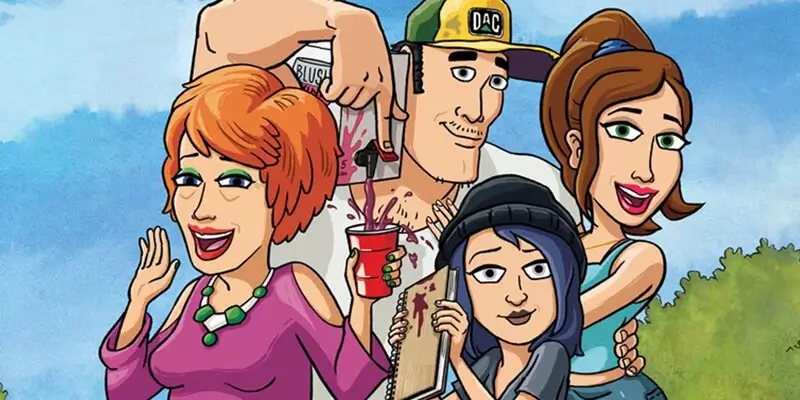 Living as poor people all their life when the Harts realize they are rich. Following the quirky lives of the southern family, the show is filled with laughter.
---
10. Futurama
IMDB: 8.5/10
Genre: Comedy/ Sci-fi
Seasons: 08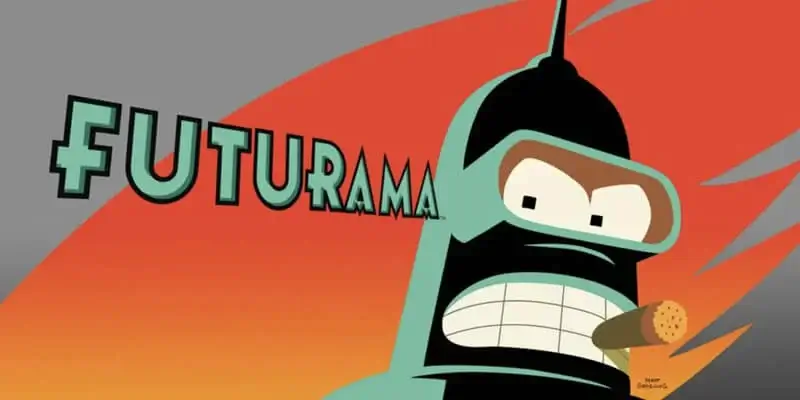 Fry was your average pizza delivery guy. In a weird turn of events, he was cryogenically frozen in time. Woken up 1000 years into the future. With technology advancements, his only skill of delivering things lands him a job in the interplanetary delivery company called Planet express. With the help of professor Farnsworth and others, Phillip Fry goes on adventures.
---
11. King of the Hill
IMDB: 7.4/10
Genre: Comedy
Seasons: 13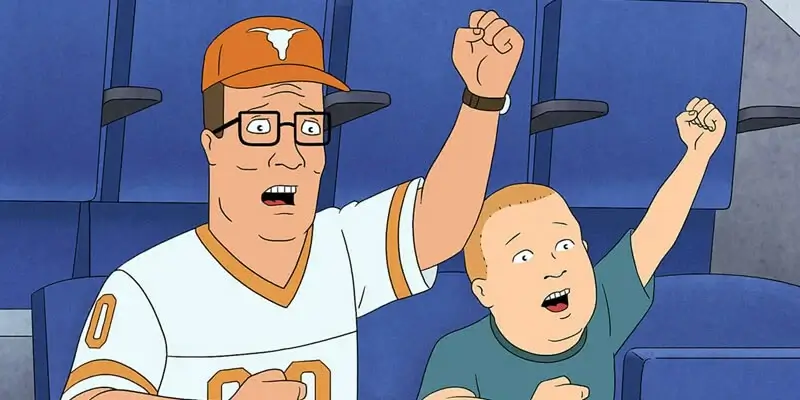 In a neighborhood of texas resides the peculiar family of hills. Hank hills is a propane salesperson along with his very confident wife Peggy who also happens to be a substitute Spanish teacher, niece Luanne and their son Bobby. Challenged by situations and alcoholic neighbors, the hanks somehow always find themselves in a pickle or two.
---
12. Gravity Falls
IMDB: 8.9/10
Genre: Comedy/Family
Seasons: 2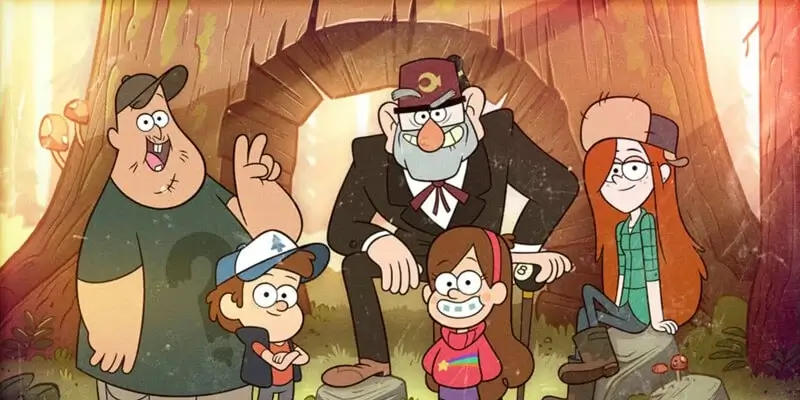 Dipper and Mabel are fraternal twins. Spending the summer helping their uncle runs a tourist trap, the pine siblings head out to a mysterious town called Gravity fall. Together with their uncle stan, the pines go on adventures.
---
13. Out There
IMDB: 6.6/10
Genre: Drama
Seasons: 1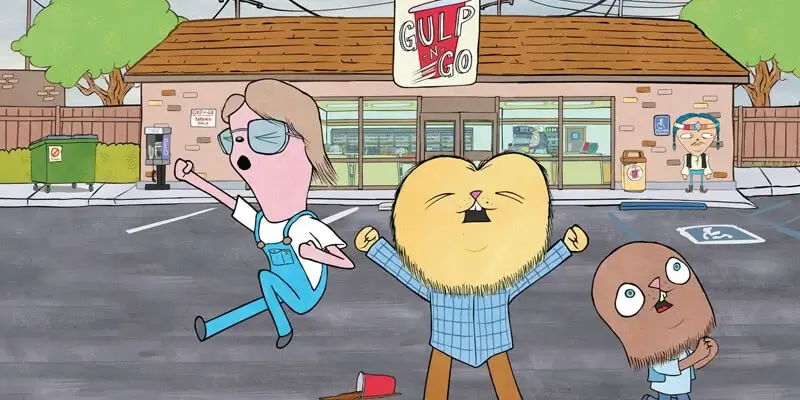 Chad, Jay, and Chirs set out on adventures in their little town called Holford. Wandering their last few years of adolescence kids encounter many important milestones in their life. While chad and jay and both socially awkward, Chris is more confident. Hit with first love and the heartbreak, puberty, and growth the 3 navigate through life.
---
14. Bordertown
IMDB: 5.4/10
Genre: Comedy
Seasons: 01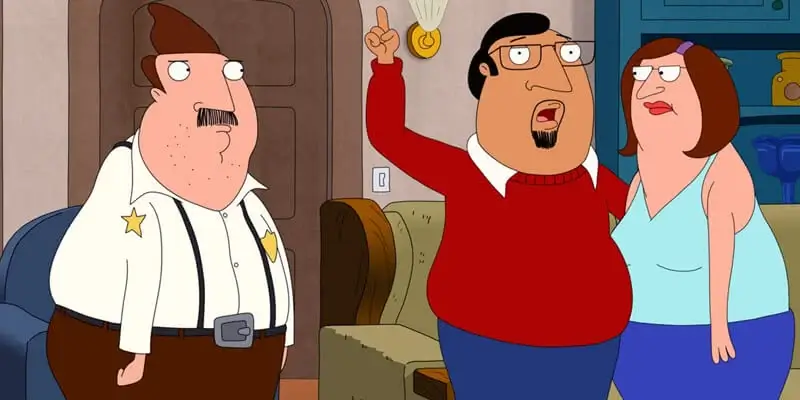 Bud is a border patrol agent on the line between Mexico and America. Threatened by the ethnic changes in his town but his views are changed when new neighbors move in next to him. Ernesto. While the two have very little in common, they strike a friendship.
---
15. Thundercats
IMDB: 7.9/10
Genre: Action
Seasons: 02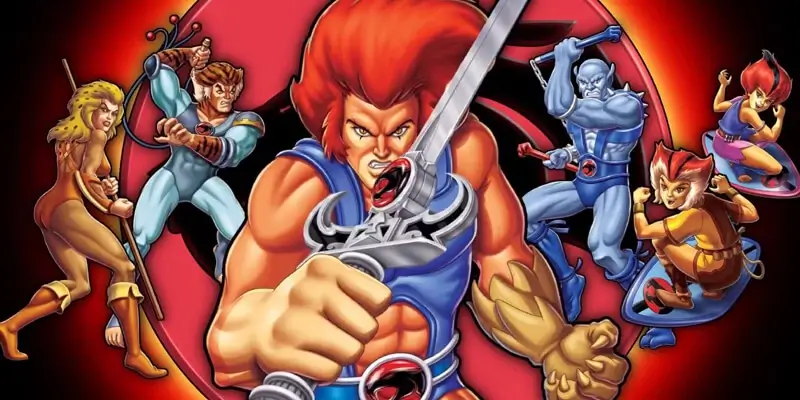 When planet Thunders reaches its end, thunder cats who once inhabited the planet are forced to flee. While they were on their way they were attacked by Plan Darr the mutant. Attacking their star ship's earth is how far they could make it.
---
16. Psychotown
IMDB: 7.4/10
Genre: Comedy
Seasons: 2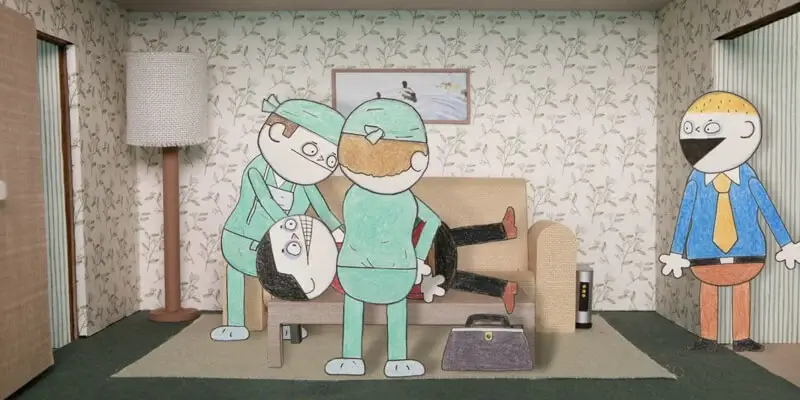 Psychotown is an adult animated show, Set in a town with 6 different sets of people all navigating their life. A college student who has staged a military coup, a psychiatrist who is running a free association. The flat, childish animation adds to the wacky aspect of the show.
---
17. Mike Tyson Mysteries
IMDB: 8.2/10
Genre: Adventure
Seasons: 4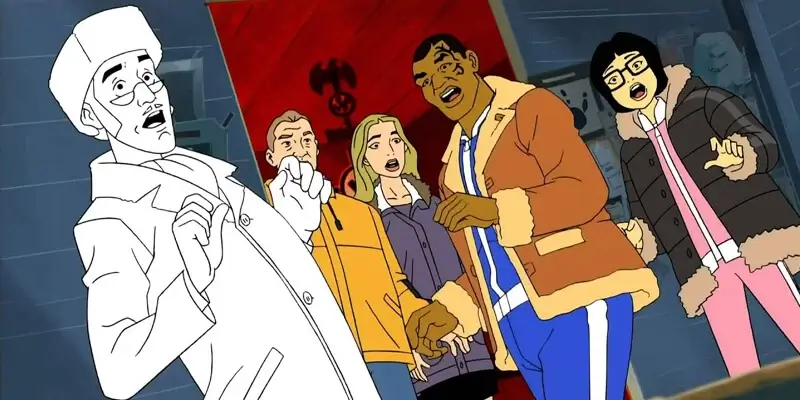 Mike Tyson along with his team hit the streets and set off on adventures to help his people. With a pigeon who was once a man, a ghost, and Mike's adopted Korean daughter.
---
18. Regular Show
IMDB: 8.5/10
Genre: Comedy
Seasons: 8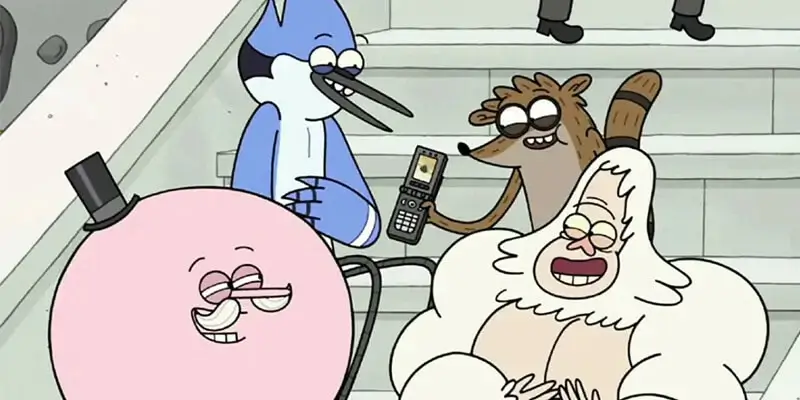 Mordecai a blue jay and Rigby the raccoon are bestfriends.They both work as groundskeepers for a park and often find themselves in trouble when they slack off. Getting on the nerve of their boss they wish to spend their time doing absolutely nothing.
---
19. Housebroken
IMDB: 6.1/10
Genre: Comedy
Seasons: 2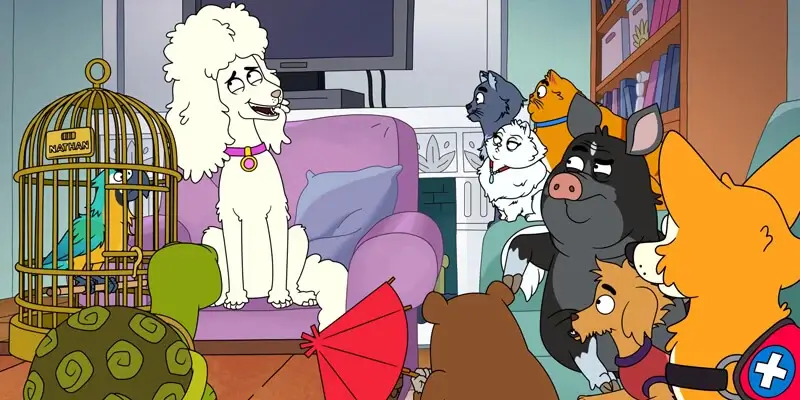 Housebroken features a group of pets leads by honey the poodle. Honey opens her lounge for other pets. Gathered, the pets discuss their problems inside and outside the house and the problems that come with being a pet. One struggles with intimacy while the other has anxiety.
---
20. The Pole
IMDB: 5.3/10
Genre: Comedy
Seasons: 1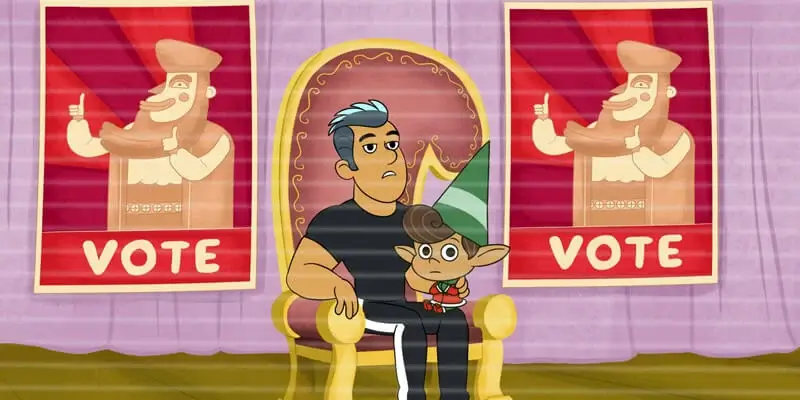 After a scandal of Saint Nick shaking the boundaries of the North pole, The once always jolly pole hit rock bottom. Taking viewers behind the curtains of Santa's workshop and how they deliver toys to kids all around the world.
---
21. The Croods: Family Tree
IMDB: 6.8/10
Genre: Family/Comedy
Seasons: 3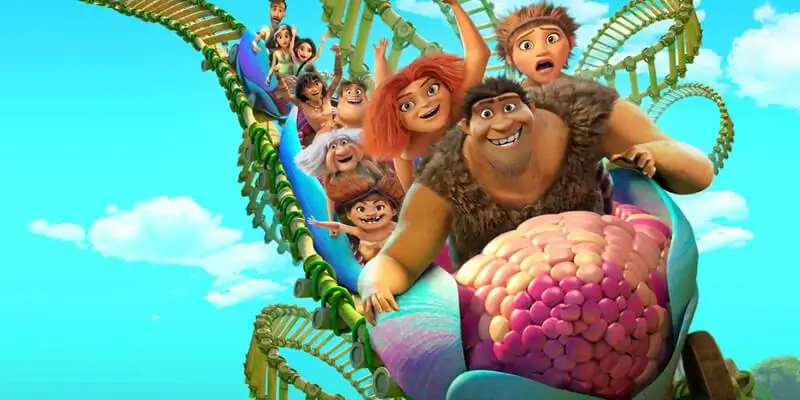 When the Croods family is forced to live life on a pre-history farm their journey of evolution continues. Life on a farm for those who once were cavemen is not easy, Following their struggle comes the story of Croods.
---
22. We Bare Bears
IMDB: 7.9/10
Genre: Comedy
Seasons: 4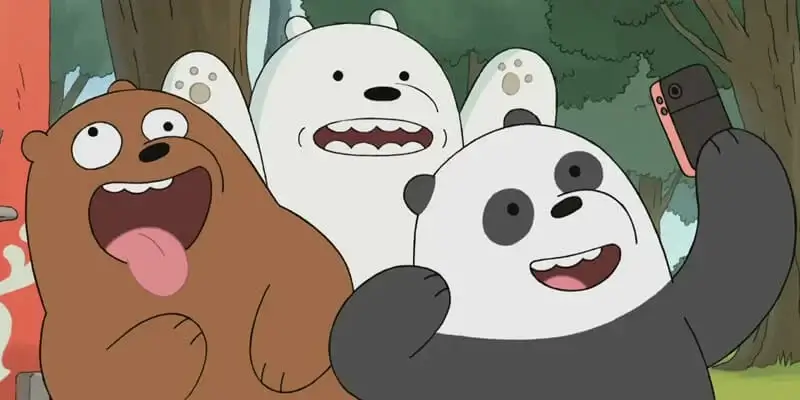 Grizzly, pandas, and Ice bears were abandoned as cubs. Living in a remote house deep in the forest in each other's company. Each new day brings a new challenge of being a bear, finding food, making friends, and trying to become famous.
---
23. The Great North
IMDB: 6.5/10
Genre: Family/ Comedy
Seasons: 2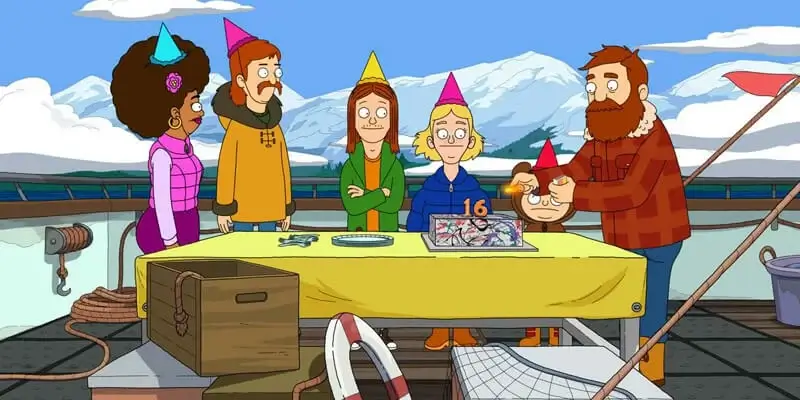 Beef is a single dad trying to keep his kids close and well-knit together. Wolf, Moon, Ham, and Judy along with their dad used to love together. When Judy's love for fashion and arts drives her away, Beef will do everything in his power to keep his only daughter close.
---
24. The Cleveland Show
IMDB: 5.6/10
Genre: Family/Comedy
Seasons: 4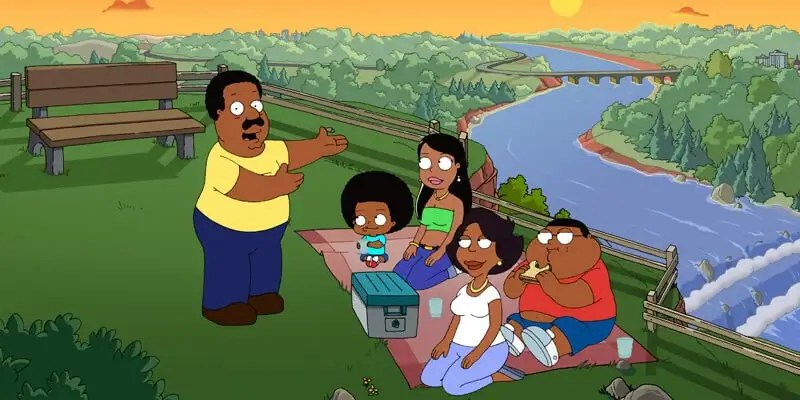 From the creators of Family guy comes the Cleveland show. When the former deli owner marries his long-lost high school crush he also adopts a son and a flirtatious daughter. Sketching their life with British neighbors who seem to be stuck in the victorian era and a family of bears from down the street.
---
25. The Awesome
IMDB: 7.2/10
Genre: Superhero
Seasons: 3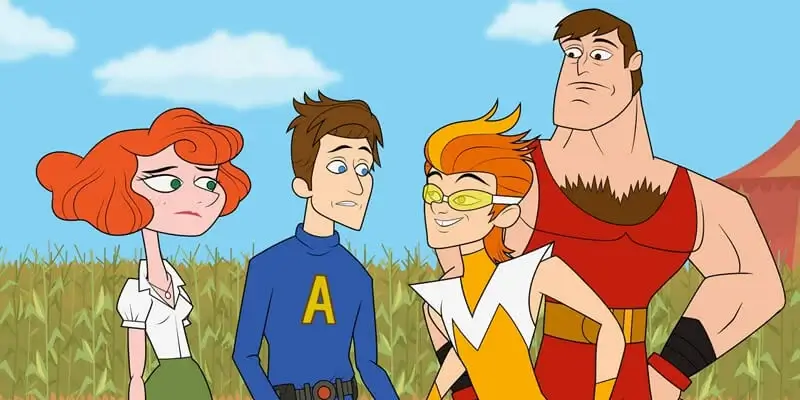 When Mr. Awesome announces his retirement from being a superhero, Pock his son leads a team of superheroes to fight crime and the forces of evil. A weird bunch of heroes, all previously rejected, all thought to be incompetent are put together to save the town.
With a huge library of animated shows for both adults and kids, you can watch the best animated shows on Hulu.
---
That's All folks
The Hulu subscription only costs $3 with unlimited access to best animated shows on Hulu for kids and adults. They also stream Hulu's original shows if you want to binge-watch something with exclusive rights to Hulu.
---
Also Read: