Supergirl's Melissa Benoist Wants To Guest On Superman & Lois, Says Star
As the new Superman series is about to launch, Melissa Benoist, The Supergirl, hints at her interest in working as a guest in the upcoming series.
Melissa Benoist, who portrays Lois Lane on Superman & Lois on The CW, is willing to make a cameo appearance on the series, according to Bitsie Tulloch, who plays Lois Lane on the show. The CW's Arrowverse network was more successful than ever in the global epidemic, with more than five active series. All the ongoing DC TV series on the web were brought together in one common reality, Earth-Prime, after the Crisis on Infinite Earths event occurred in 2020. This gave the Arrowverse a soft reset.
Although Supergirl & Lois was initially intended to be a spinoff of Supergirl, it was later determined that both shows were set in the one universe as the other Arrowverse dramas. Superman & Lois season 1 didn't mention any other Justice League members once Tyler Hoechlin and Tulloch's spinoff series began. Most significantly, Kara Zor-El herself was disregarded. Given that Supergirl is one of Clark Kent's only living blood cousins, the absence of any references to her had fans wondering what was going on.
Superman & Lois' writers revealed a narrative bombshell in the season 2 finale when they announced that, while taking place in the Arrowverse universe, the story isn't set on Earth-Prime but rather on an unnamed Earth in the Multiverse.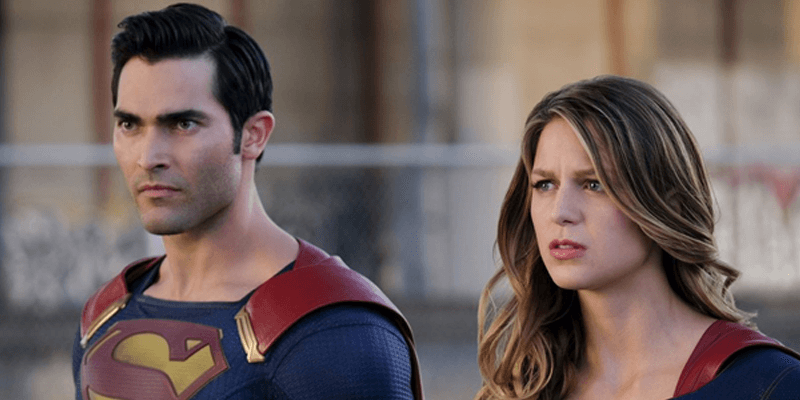 While talking in the interview, Tulloch said that:
We have not heard that rumor about her coming on the show. She has expressed interest to me in doing it, and I know we would love to work with her again, Grant [Gustin], and everyone else. But I don't know…ever since we started the show, COVID has been a reality which is why we haven't done any of the crossovers or anything like that, so we can't speak to whether or not that's feasible.
The showrunner of Superman & Lois, Todd Helbing, stated in multiple interviews that if Kara were to appear in the future, she would be a fresh interpretation of the Girl of Steel with a different past. However, Helbing didn't say whether it meant another actress would be chosen or whether they left room for Benoist to appear as Supergirl in that universe.
Although David Ramsey's John Diggle appeared in the Superman & Lois season 2 finale, the producers made it clear that this John Diggle is different from its Earth-Prime counterpart. Supergirl has not been mentioned in Superman & Lois season 3 in any official way, as filming won't begin until the next week.
Benoist is set to feature in her HBO Max series, The Girls on the Bus, so if the Superman & Lois crew wants to see her as Kara, it would have to happen soon. The Arrowverse brand may probably be finished in two to three years.
Therefore, it's important to consider The CW's new owner. The Flash 9th season will be the series' final season. Given the network's changes following Nexstar's acquisition of 75% of the company, it is unclear whether Superman & Lois, Stargirl, or the planned Gotham Knights series will even be renewed for the 2023–2024 television season.