Only Murders in the Building: 10 Best One Liners of Steve Martin and Martin Short
The mystery TV show "Only Murders in the Building" is a popular series, and the best part about the show is the perfectly pitched dialogues by Martin Short and Steve Martin.
The TV show "Only Murders in the Building" is streaming on Hulu with its mind-blowing plot. The show has just finished its second season, and fans couldn't get over its darkest mystery with a pinch of comic phase. And this is what makes it special and different.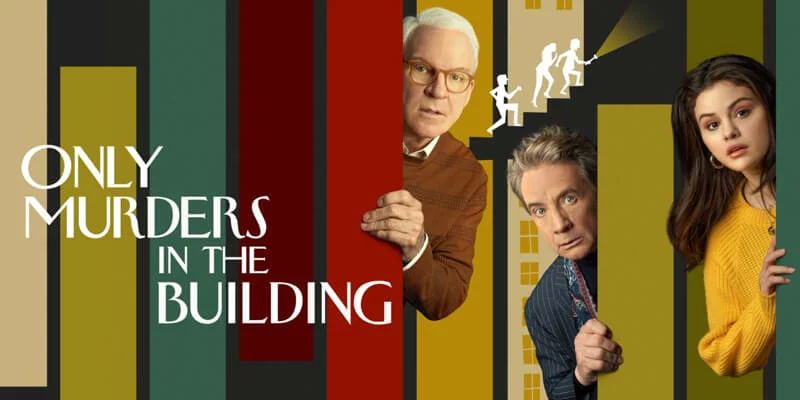 To make it stand out, the dialogue delivery by Steve Martin as Charles-Haden Savage and Martin Short as Oliver Putnam have taken the show to the next level regarding relatable situations.
---
Dialogues by Oliver (Martin Short)
Here are the funniest dialogues delivered by Martin Short as Oliver in the show.
---
Sweet freedom for the innocent and justice for all crime fighters
As season 2 takes a step in with its first episode, Oliver is seen gaining more popularity for his stardom. His quote, "Sweet freedom for the innocent and justice for all crime fighters," describes his wittiness of being funny in the most serious situation as he, Marble, and Charles are the suspects after they were warned to descend the stairs of the police. The actor has also been nominated for Emmy Awards for his role in the TV show.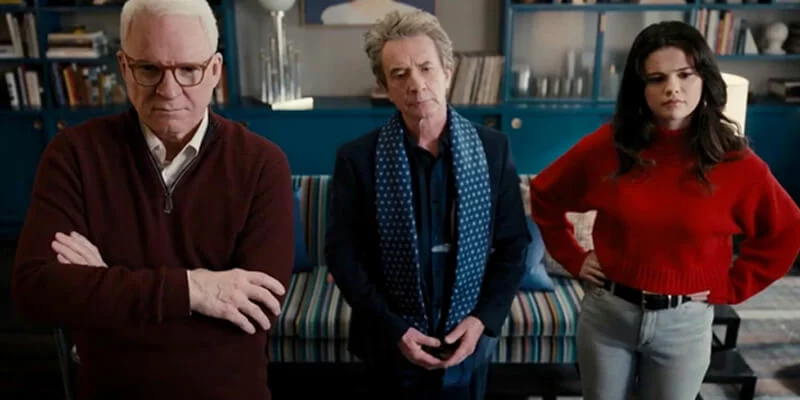 ---
Well, second seasons are tough, but people keep dying, so I suppose there's always a chance
If you pair two top comedians, the conversation will be enthralling. Oliver Putnam and Amy Schumer's discomfort, linguistic rumors, and double meanings are masterfully executed at this moment. The quotation above comes after a conversation between Amy and Oliver that was only somewhat awkward. It addressed Amy's question regarding a second season and the show's worldwide viewers.
The depth of the stars' abilities and the masterful comic timing of the greats, Martin Short and Steve Martin, make this series so great. Amy Schumer adds the icing to the cake with this "oh so awkward" elevator scene between Amy and Martin, in which the words and the silences are both entertaining.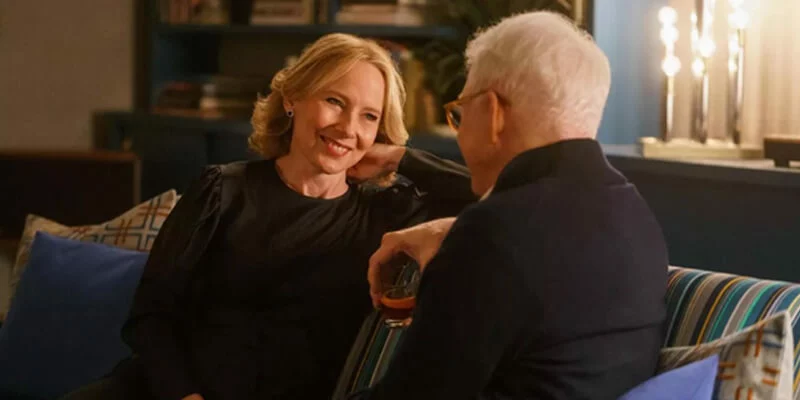 ---
We're the heroes of this Building. Before us, you could be killed in your apartment, and no one would know it
Martin Short personifies the aspiring filmmaker who believes it is preferable to be famous for the wrong reasons than to have no reputation. His belief that he is the hero of some significant event may be seen in this remark. His eagerness to draw attention, even as a legitimate murder suspect, doesn't diminish throughout Only Murders in the Building, providing his character with the ideal humorous twist.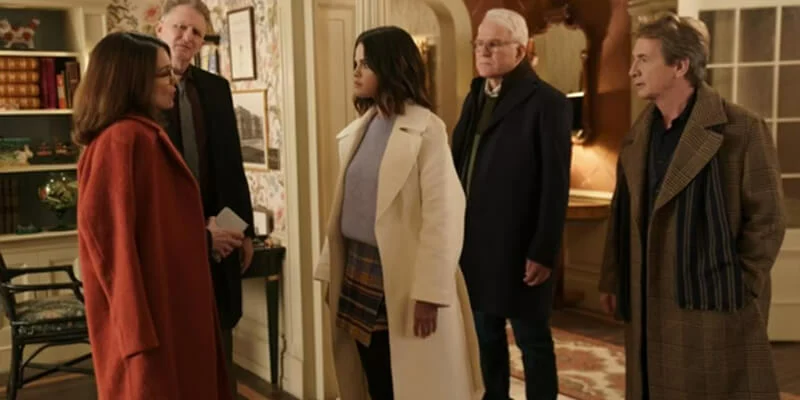 ---
When you're in danger, it is all passion and sex. But then, when things settle down, it's hard to know what comes next; that's why Judi Dench and I lost touch after the infamous ride on the Concorde
This statement deflates Oliver since he can no longer seduce Mabel with his famous connections because she can see through his charming white lies in this awkward elevator scene. Selena Gomez and Martin Short's interaction here serves as a reminder of the unavoidable fact that they cannot hide from one another as a team. The experience through the hidden lanes of the structure is one of its high points.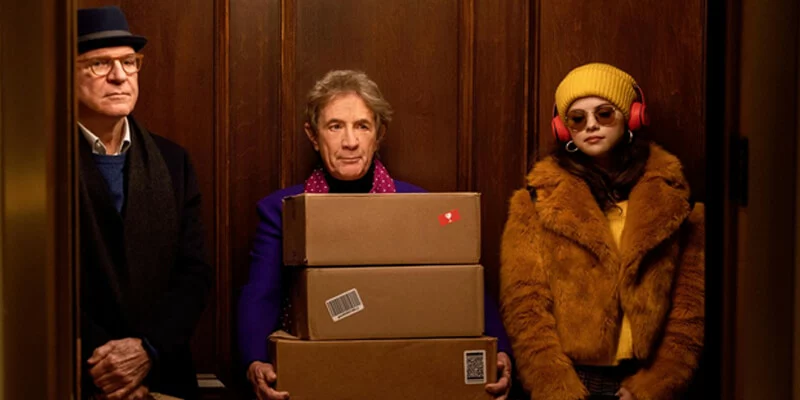 ---
I call it the Mariah- a pound of glitter, a jar of rubber cement, and just a nugget of Seaford
Oliver never disappoints with his incredible, excessively theatrical view of the world. He, Mabel, and Charles are unsure how to proceed in season 2 because they know that "glitter man" is connected and could hold the key to solving Bunny's murder, but they keep losing him. Oliver Putnam's adorable yet unusual manner of interpreting the universe, a crucial element of the series, is captured in this phrase, which depicts the sprinkles of glitter left when the unknown culprit leaves.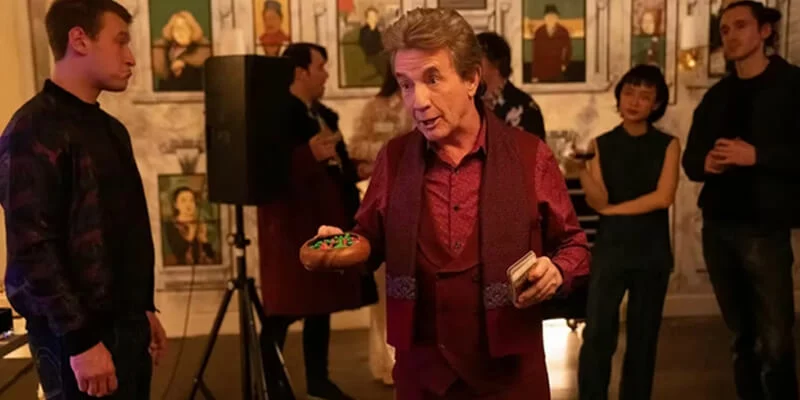 ---
Dialogues By Charles (Steve Martin)
Let's check some hilarious yet mysterious dialogues by Steve Martine as Charles.
---
Sometimes it's easier to figure out someone else's secret than it is to deal with your own
In a way, Charles's dialogue captures the core of his personality. It demonstrates that he is more at ease solving the murders in Arconia than trying to sort out his complicated background.
While Oliver's role is prominent, Steve Martin portrays a character in Season 2 whose background progressively comes to light. Audiences learn, for instance, that he admires, yet is embarrassed by, his father, who is shown in the scandalous artwork taken from Bunny's apartment the night she was murdered and who is at the core of the murder investigation.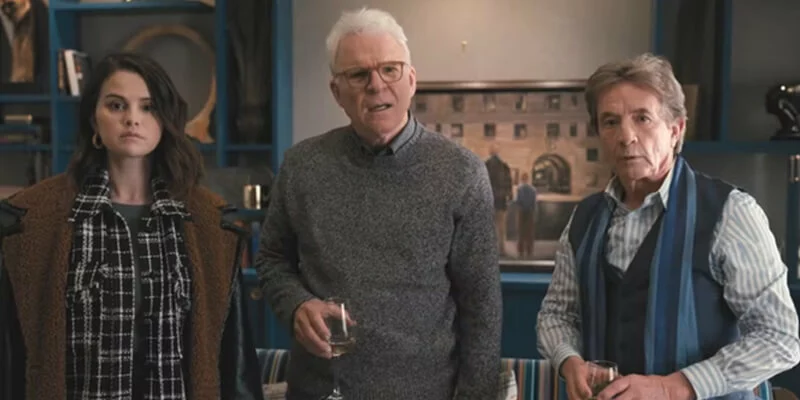 ---
You know, I'm thinking of putting myself out there again. I mean, I slept with a murderer! That is a great story to tell on a first date
Watching Only Murders in the Building is like taking in the pure hilarious brilliance of Steve Martin. This dialogue above shows how hilariously he portrays Charles, who badly wants a relationship and acceptance from his neighbors in the Building. This statement makes fans of this series chuckle throughout the majority of the episode, whether he is being really serious or just making fun of himself.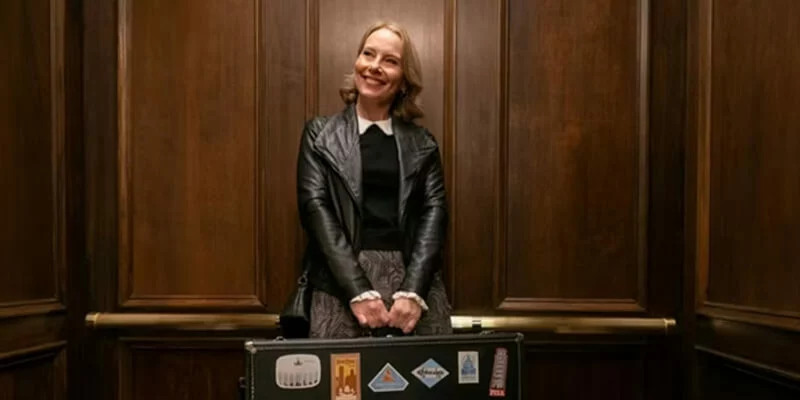 ---
I have never broken up with anyone. I usually spend one year getting into a relationship, one year enjoying it, and four years trying to get out
This sentence shows the frightening yet humorous moments that Charles, Mabel, and Oliver had while they waited to catch "glitter man" in an automobile. Charles acknowledges that he still sees Jane even though she is a psychopath who attempted to murder him when asked how he is still in touch with her. The mentioned statement is powerful because it perfectly expresses Charles' uncertainty and fragility. This character flaw serves as the basis for several series of jokes while enhancing Oliver's swagger and stage presence.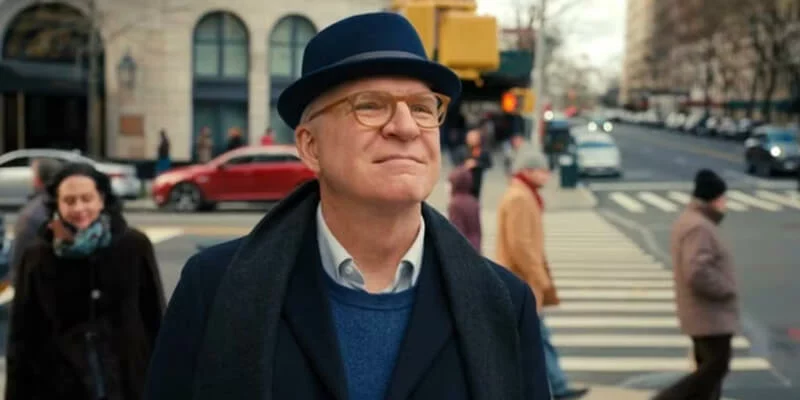 ---
New Yorkers have a special way of communicating. And by special, I mean direct."
The renowned Steve Martin plays an ordinary, uncomfortable character who does his best to satisfy everyone but falls short in Only Murders in the Building. This is what makes Martin's performance so intriguing. Charles is everything but forthright. Thus, this statement from him is natural and humorous. As we watch in season 2, he has abandonment issues resulting from his father's complex relationship with him as a child. These concerns have been made worse by discovering Bunny's picture of his father and Rose Cooper.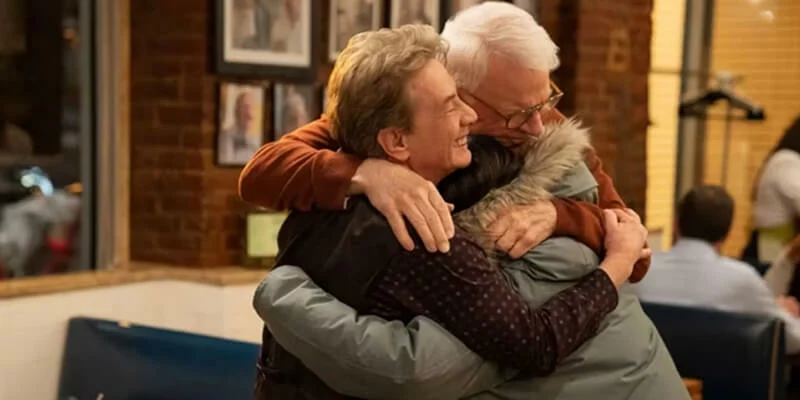 ---
I wasn't stabbed; it's all theater
When the entire "murder reveals party" is put on a show to get Becky Butler to confess in the season 2 finale, Charles gives one of the most heartbreaking statements that fit the scene well. Alice, Mabel's artsy lover, stabs Charles at a crucial point in the episode. While viewers are shocked to see Charles wounded, they soon learn that Oliver, Mabel, and Charles are working together to compel Becky to confess. The phrase well conveys the drama, theatre, and surprise that are brought up in this final scene of the Arconian residents.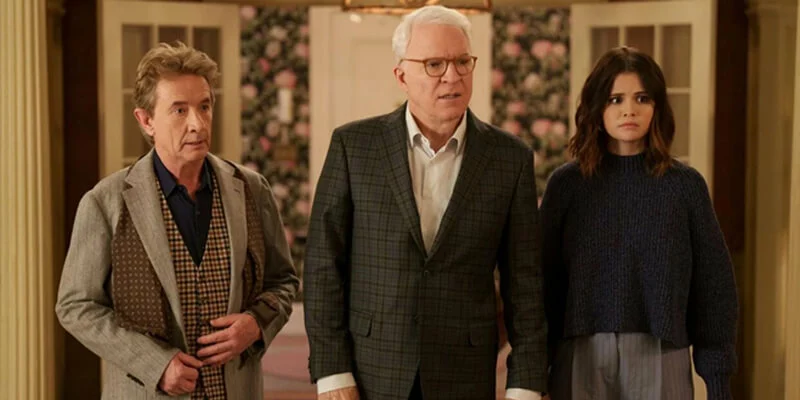 ---
Read More: